Pottery Classes
Pottery classes HRM/Eastern shore
386 causeway rd.
Seaforth ns.
827-3747

My studio is located overlooking Three Fathom Harbour, a great Place to get inspired.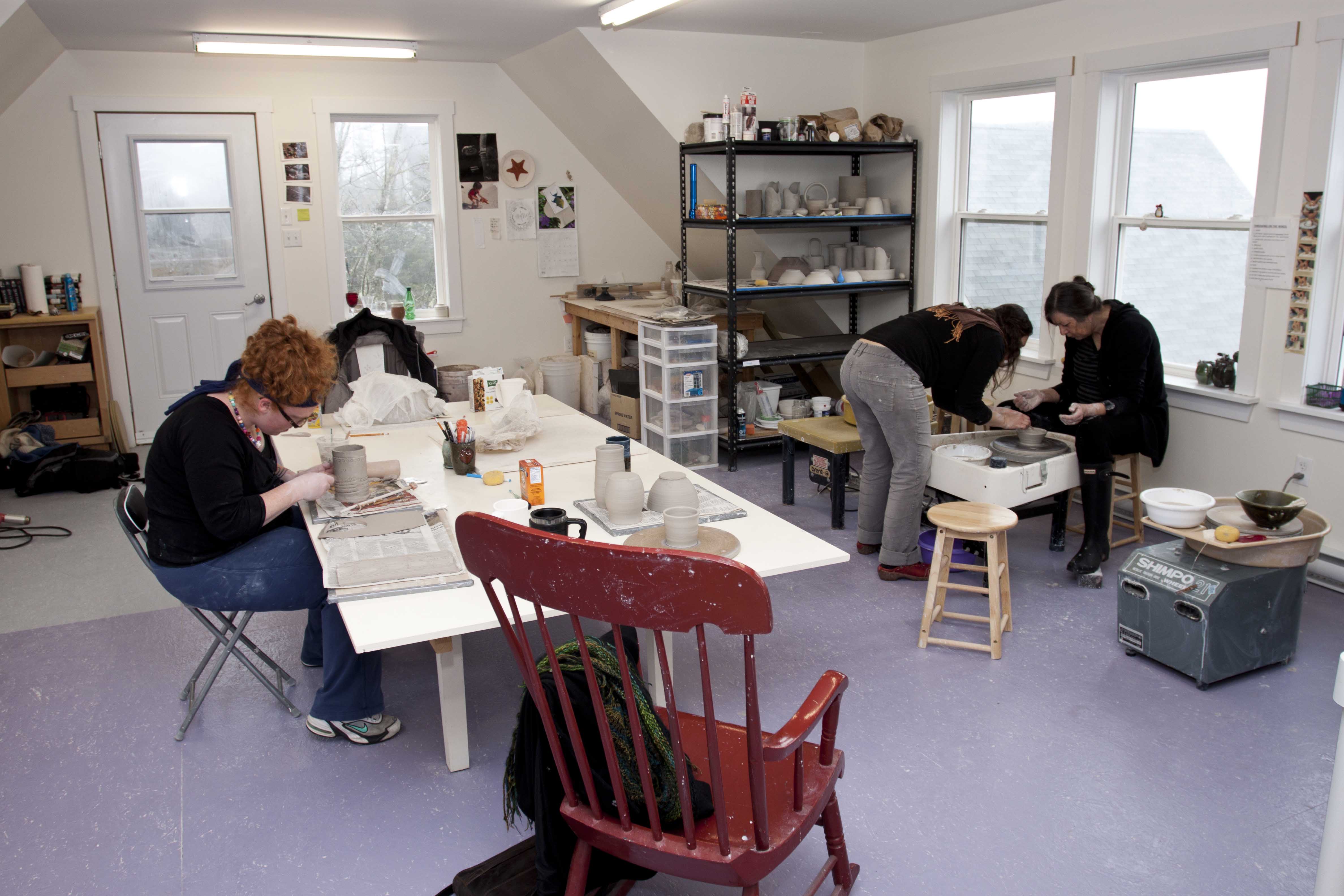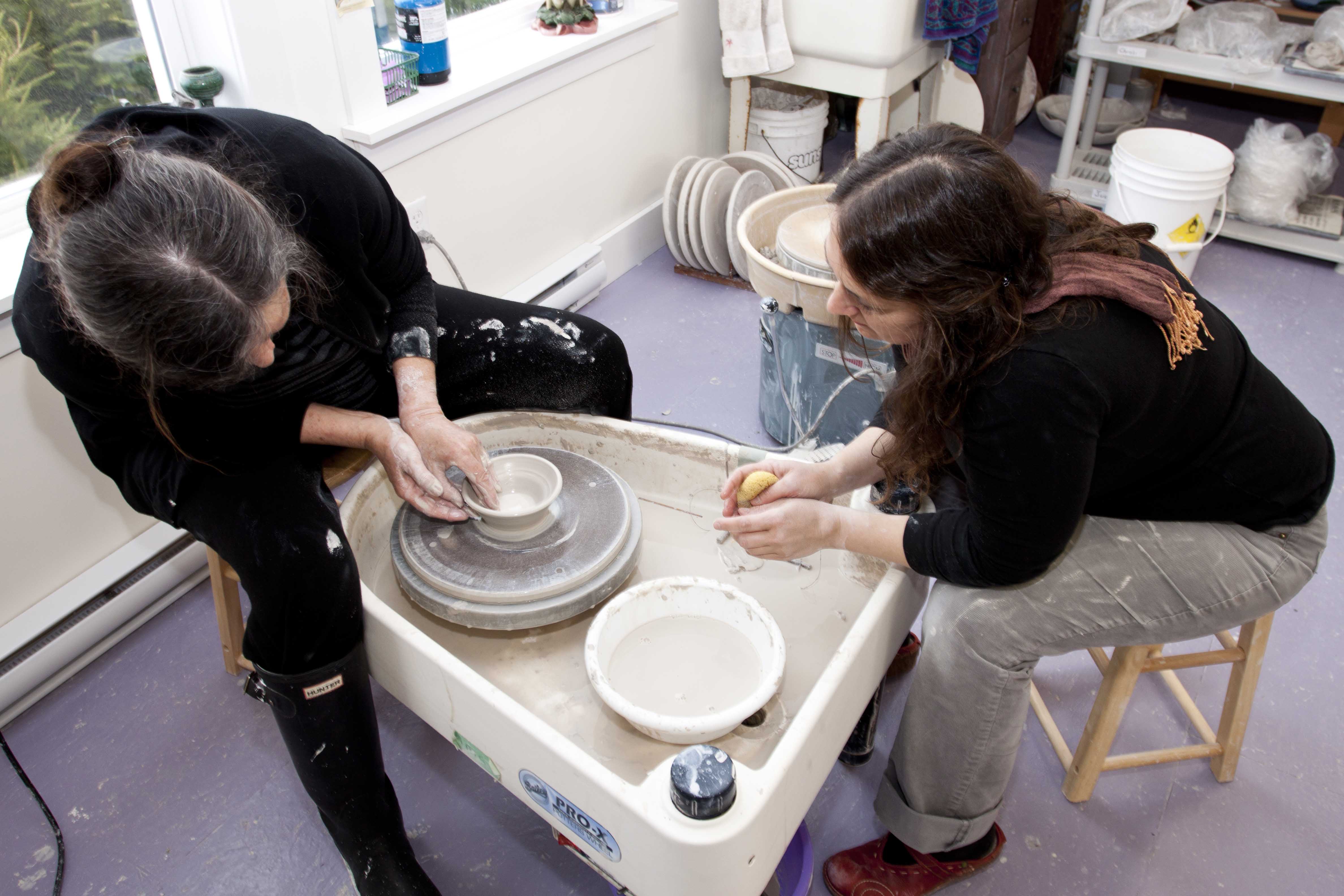 Classes,
Due to the Covid-19 virus, all classes have been paused.
*Wheel Rentals and firing will be available for people that have taken at least 2 sessions of pottery classes.
Equipment and tools will be sanitized before and after each rental.
-Please Contact me by email, facebook or instagram for dates and pickup.
Rates;
2 week take home wheel rental $200+tax and $150 damage deposit
(everything must be returned clean and undamaged please )
includes;
- 1 electric pottery wheel
- 1 bag of clay ( your choice of,
Tucker`s Mid smooth stone
Tucker`s Mid speck
Tucker`s CCSS
Tucker`s bright white
Laguna Miller 50
PSH 390
PSH black
- 7 tools and 4 bats
- wedging board
- 1 stool
- 1 shelf of bisque firing
Things you will need from home are, Bowl for water, flathead screwdriver to take off bats, plastic to wrap up your projects, and a wood or drywall board to store your porjects while you are working on them.
Firing rates; cone 04 and 6
Cone 6 clay only
- One 21" shelf up to 2 1/2" $13+tax
- One 21" shelf up to 6" $25+tax
- 1/2 kiln load up to 11" $45+tax
- full kiln load $90+tax
Clay, Please ask for a quote as I have many different types
In-studio glazing by appointment only
-The glaze room will be available to a single student @ $10 per hour by appointment.
(this does not include firing)
-Students must wear a mask and wash hands frequently.